La Crosse Tent and Awning
Whether you are a retail business or residential customer, if you own a tent, we can clean it. Make a great impression on guests and customers, with a clean and odor-free tent, professionally cleaned by La Crosse Tent and Awning.
Tent Washing Services
KEEP YOUR TENT IN GREAT CONDITION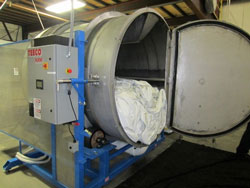 No matter what kind of tent you might own, you've made an investment in outdoor pleasure. Take care of that investment with Tent Washing Services provided by the tent experts
at La Crosse Tent and Awning.
Over time, or even after one season of outdoor use, your tent can become dirty, perhaps even a little moldy. Certain fabrics can also absorb odors that you would probably not want to have to deal with time after time. The smell of bratwurst on the grill can be great, but every day? Too much of a good thing can be a bad thing! That can shorten the lifespan of your tent, and frankly, diminish the first impression you were hoping for at your next gathering.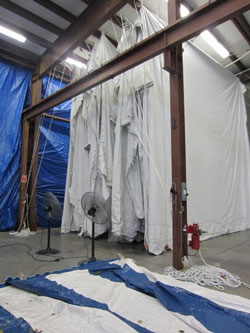 La Crosse Tent and Awning has all the equipment necessary to thoroughly clean and renew your tent, in a fraction of the time it would take you to clean your tent by hand. And our equipment does a far more thorough job than hand-washing could ever accomplish.
Contact us for more information. Or, simply drop off your tent, and we'll get busy!